Buy Ultimate Camping Shower | Beachbox Portable Shower Tank - BeachBox
BeachBox + Shower Tank (FREE SHIPPING!)
BeachBox + Shower Tank (FREE SHIPPING!)
Orders ship within 5 to 10 business days.
Hoorey ! This item ships free to the US
* YOU'RE IN LUCK. ACTIVE DISCOUNT CODE: 10OFFNEWBEACHBOX
* WE'RE ALSO EXCITED TO NOW OFFER FREE SHIPPING!
________________
For UK/Europe inquiries:
• Watersports World UK
Email: sales@watersportsworld.co.uk
________________
The BeachBox is the ultimate portable shower and storage box. The perfect wingman for ALL outdoor enthusiasts. Perfect as a camping shower, an organizer for the gear junkie, or a person on the go needing to spray down the kid or the dog! How you use it is up to you.
When you purchase a BeachBox you're buying 4 products in one, because of its unique design:

1. 1.3g portable shower tank (Insulated slipcover and removable from BeachBox). The shower offers 4-5min of flow time (shower mode dependent).
2. Non-slip change and rinse mat (The BeachBox lid doubles as a mat)
3. Large storage tub for all your gear (including a wet|dry section and smaller removable tubs for essentials)
4. Change & Wash Box (Durable enough to stand inside and pull off your wet, muddy and dirty gear, not to mention wash your dogs and kids in)
The entire system is ergonomically designed so that the shower tank sits snugly and securely inside the BeachBox (no rolling around in your car). The storage tubs can be moved or removed to make for more space if needed, and for days when you don't need the entire BeachBox, you can travel lighter with just the shower tank and changing lid. It's very versatile.
CONTENTS & FEATURES:

- 1.3 Gallon Insulated Tank (Holds Hot Water)
- Multi-Spray Shower Gun
- Hand Pump System with Handle Lock (Easy to carry)
- Easy To Refill Screw Top
- Air Pressure Release Valve
- 7ft Durable Coil Hose
- Non-Slip Change mat
- Dry Box Area
– Small storage tubs
– Drainage plug
DIMENSIONS
- 26L" x 21W" x 18H" 
- 20lbs 
Customer Reviews
100
reviewers would recommend this product
Write a Review
09/21/2022
Anthony D.

United States
09/06/2022
jonny

United States
I recommend this product
perfect post-beach shower kit
Living in southern California, I regularly go to the beach to swim or go spearfishing and used to use a 2-liter bottle to rinse off after a day at the beach. This method was okay, but if I didn't ration the water correctly or if I accidentally spilled a little too much, I wouldn't be able to wash off properly and was left sticky and sandy. I ended up getting this kit on a whim and I am so glad that I did. The bin itself is sturdy and big enough to hold my wetsuit, mask, gloves, as well as my dry towel and clothes in the dry storage compartment. It has separate hanging storage bins that are perfect for holding smaller items such as my phone, keys, and wallet. Every part of the box is functional and I even use the lid as a changing mat so I don't get dirt or sand in my wetsuit (and my car). The shower unit itself holds enough water to rinse off my wetsuit and body with some water to spare. The unit holds pressure well and doesn't leak air or water. You can tell that it is well-made and I don't anticipate it breaking anytime soon. Cleaning up and washing off used to be a chore, but the convenience that this kit brings actually makes me look forward to what was once the worst part of going to the beach.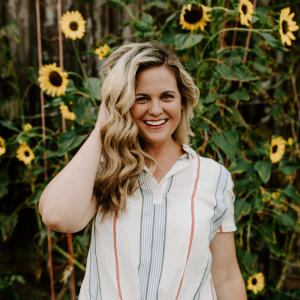 J
09/05/2022
Justine

United States
I recommend this product
Must-have for the Beach with Kids!
We just tried out our BeachBox for the first time and it was so wonderful to have with the kids. we filled up the tank when we first got to the beach in the morning and put it on the dashboard of the car. By the time we were done we had really warm (practically hot!) water to help rinse our kids off after the beach. We also loved that it was a great place to store all their wets stuff and sand toys, with six kids that always takes up a lot of room when we're traveling and it's all odd sizes. The BeachBox allowed us to store everything from their swimsuits so sunscreen to beach toys and floaties in one container! We can't wait to take if camping in a couple of months and try it out for that use! We were sent a BeachBox for marketing purposes, all opinions are my own!
08/25/2022
Bri C.

United States
I recommend this product
BEST THING EVER FOR A SURFER
Easy set-up. The most convenient thing especially when you don't want to wait in line for the shower. I'm already using it for more than just surfing. I would recommend this product 100%.
08/24/2022
Carla R.

United States
I recommend this product
Excelent
It was a gift for my husband who practices surfing and it is ideal for winter seasons so that he can store his wetsuit and other things he uses and can give his feet a shower before getting in the car. The drawer is of good quality and a good size. Highly recommended.
So awesome Carla, thank you!