Customer Reviews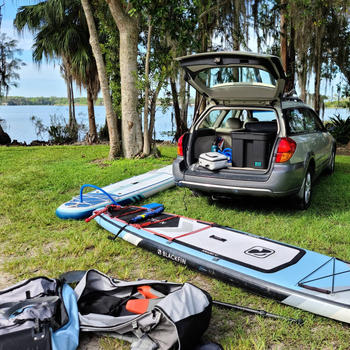 07/16/2021
I recommend this product
Happy with my purchase!
We used our new Beachbox for the first time last weekend. It takes up a lot of room in the back of my Subaru Outback, but you can fit a bunch of stuff inside it, so it's not wasted space. I was a little skeptical about the 1.6 gallon tank, but it managed to rinse off a tandem kayak, two paddleboards, and four family members before it ran out of water. Overall, I'm super satisfied! My only gripe is the little interior snap on trays come off of you look at them funny. Probably less of an issue if you've got things inside them, but when they're empty, they pop off. I'm tempted to buy a second water tank and nozzle, to take on longer trips.
Jennifer F.

United States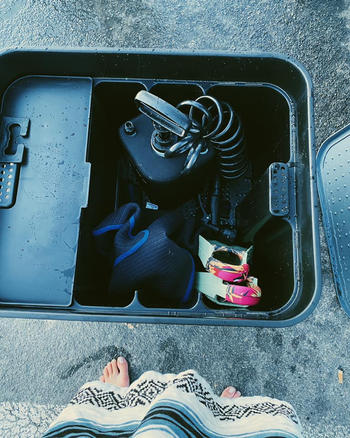 05/31/2021
I recommend this product
Really killer product!!!
I have been having so much fun using my beach box. It has been so clutch with rinsing off my wetsuit, fins, bodyboard, surfboard, whatever! It also keeps my dry stuff dry too! Can't wait to take it camping and use it other places over the Summer.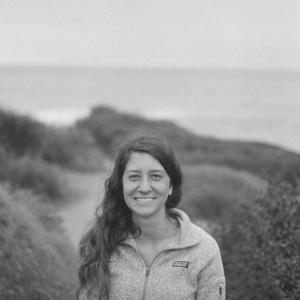 MM
Molly M.

United States
12/18/2020
I recommend this product
Necessary for the outdoors
Great tool to keep things clean and organized which can be tough in the wet and dirty Pacific Northwest. I use mine for surfing, hunting, and camping and it handles everything easily. Can't go without it.
Benjamin C.

United States
07/23/2021
I recommend this product
BADABOOM!
Rad piece of equipment! Went camping in Big Bend and wanted a portable shower. I searched hi and low for the one that would be top-notch quality. Lucked out when I found this baddie!! Taking a shower was super duper suave and the box the tank was enclosed in held all the goodies! The frame of the storage box was bulkier than expected, however the extra space was clutch! Can't wait to take this sucker to the beach and onto more adventures!
Dexter H.

United States
07/22/2021
I recommend this product
Great product and even better customer service
I received this as a gift for Father's Day. I leave it in my truck and when I head back from Surfing I have warm water waiting for me to shower off and rinse down my board. We used it camping last week to hose off the kids and our feet prior to getting in our sleeping bags. The box is a convenient place to keep clean towels, dry clothes and to dump the wetsuit after surfing. The customer service department is very responsive. I emailed them late at night and had a response the next morning. They are even sending me out a replacement part for free. I broke a piece off mistakenly by banging it against something. Not a defect.
Chris W.

United States